Helpful Guide to Planning a Gorilla Trek in Africa
Whether you're a first-time visitor or you have been to the Albertine Forest Thick Jungles of Uganda's Bwindi Impenetrable Rain forest Park, Rwanda's Volcanoes National park and DR Congo's Virunga Park before, there are various things to consider before you set off to exploring the most attractive jungle forests in the world's most exciting continent Africa. Here is our travel experts recommendations about what to pack, hidden gems and how to make most of your time valued on a gorilla trekking tour.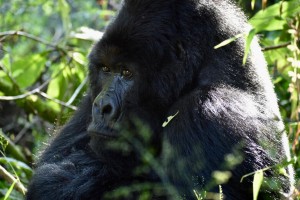 Planning a Gorilla Trek
Its advisable to ensure Gorilla tracking permits are secured 3-4months in advance if your to track in the best sectors of the various Africa Jungle forest parks. Laize with your travel experts/consultant for the timely booking. Note of late #Uganda has the influx of Budget and Backpacker travelers due to permits being cheaper while Luxury and Mid-range, Rwanda is still their preferred destination. Your travel consultant will advise on which park best suites your budget to enjoy the memorable life experience and encounter up close with the Giant apes the Mountain #Gorillas in their nature habitat.
However, most travelers prefer merging the Gorilla tracking with other primates like the #Chimpanzees since their habitats are close just to feel the whole primate trek and if time allows, you can  further explore the nature wildlife in the proximity National parks. Advise your travel planner on the time and resources available so that he/she can tailor make an itinerary to give you a glimpse of why #Africatravel should be your bucket list destination away from home.
Gorilla Trekking Safari Budget
There is no amazing trip like that which suit in your budget and gives you value for money. By Saving more on the  budget of air charters you will have more to spend at a destination when you use road transport to connect to the National parks. A gorilla trekking tour to either #Bwindi forest or #Mgahinga costs cheap than a flying gorilla trekking tour  to both parks.
If you budget is extremely low, join a group tour or choose to go backpacking and behave like a local. Such trips can be as much as  30-40% cheaper than a private gorilla trekking tour. You can also travel with a friend  and share the costs of transport and accommodation hence cutting down costs of a single traveler.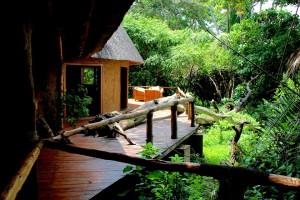 Best Time to See Gorillas
When you're on a Gorilla safari in Africa the most important moments are those spent with the Gorillas  in there jungle home no matter when you chose to go for the trek. However,since most tourist like trekking the forest during dry season many flock to different gorilla trekking destinations in the month of January February, March, June, July, August, September, October and December . While others  visit in April, May and November the known rainy months of the year but the experience is same for all travelers. So its up to you to decide when you can visit Uganda, Rwanda and Congo the famous gorilla trekking destinations in Africa.
Gorilla permits and Prices
Before choosing a gorilla trekking destination take your senses of budget plan and choose the place that has favorable gorilla permit prices. Just a quick look Rwanda gorilla trekking permits cost $1500 per a trek, Uganda gorilla permits $600 and Congo gorilla permits $400-500.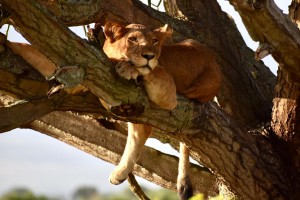 What to Pack for the Gorilla trek
Wear long sleeved clothes, carry enough drinking water, gloves, cap/hat, walking stick, packed lunch, valid passport, and lastly a right date gorilla permit your main gate pass for the day. Keep your valued jewel away and just hold a camera or photo taking device  to make it possible for you to enjoy photography of nature and the general experience in the wild. Many want to find treasured moments of the gorilla trek that you will definitely get during the one hour duration with the gorillas. Due to the hectic treks and Hikes, we often advise trackers to hire a porter to carry your water and other items along not to exhaust yourself yet it might be a long trek to reach the Gorilla families allocated.
This experience is the Thick Africa Jungle Forests is one in a life time and you will carry memories for the rest of your life!