AFRICA TRAVEL BUCKET LIST DESTINATIONS
Africa is often depicted as an elusive continent because its less traversed and publicized. Most news streaming out is never enticing for most travelers with war and anarchy in some countries being much more publicized than the harmony and progress in others. Now that Google simplified access to information, we shall leverage on that to disseminate relevant updates to guide travelers bucket list drafts. Africa is calling with open warm arms and smiles to ensure your Africa travel is a memorable experience.
Time and resources define how long and how far you can trend but even with limited resources, you will still have a life changing experience at any of these sighted bucket list destinations due to their tourism diversity. Just ask your travel consultant for guidance.
Primate safaris in Uganda, Rwanda and DR Congo
The giant endangered species primates the Mountain Gorilla, Chimpanzees, Golden Monkeys, White Colubus Monkeys have their nature habitat in the Albertine rift valley think impenetrable jungle forests stretching from Uganda- Bwindi Impenetrable rainforest park/Mgahinga park, Rwanda- Volcanoes park/Nyungwe Forest park and DR Congo- Virunga national park. Often great to trek and observe them in their uncontrolled human influenced environment exhibiting their natural behaviors and interactions. Note there are 1063 Mountain Gorillas left so far as per the 2019 census in the three main tracking national parks of the three countries and more conservation is needed. Governments commit revenue collected to support conservation activities and communities neighboring the parks that you can tour after the tracking to learn more.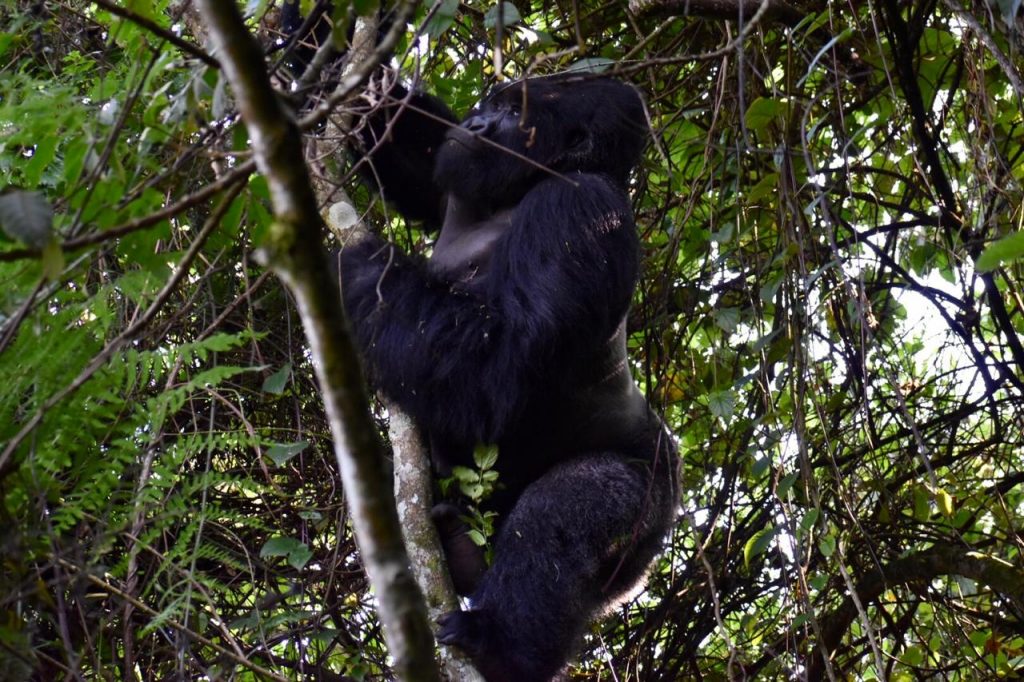 Wildlife Big Five in Serengeti-Tanzania and Masai Mara- Kenya
The Magical plains of Serengeti National park connecting to Ngorongoro craters in Tanzania and Masai Mara game reserve in Kenya is a must destination for nature wildlife lovers. Sight the big five i.e. Lions, Elephants, Buffaloes, Leopards, Rhinos and other game like giraffe, zebra, antelopes, Hippos, jackal's warthog- famously known as Pumba in Lion King movie and diversity of bird species, reptiles like the giant Nile crocodiles, snakes and so much more. You might shade tears when the wild is so cruel during your game drive as survival for the fittest is at play as you sight the impala running as fast as it can while the cheetah too runs to catch its next meal or else its energy level dwindles and death might occur if its fails in its hunt. All is nature and only eyes and camera lenses catches all the scenes. So many game parks but these standout in the region besides people & culture encounters and beautiful coastal beaches to cool off after safaris.
Ethiopia epic destination for people & Culture
This is one of the peaceful countries on the Africa continent, easy to connect with the Ethiopian Airways and a warm reception on landing in Addis Ababa International airport. If you're a fan of people & culture then Ethiopia definitely be a must visit. The Historical heritage sites in the North, the sceneries including the Blue Nile falls, Simien Mountains, Danakil depression spot where temperatures rise up to 165degrees. The trip to the south Omo valley is a living museum encountering the four major linguistic tribes of Mursi, Karo, Hamar and Kwegu who were initially isolated but now civilization has streamed in but their eccentric culture stands out from the rest of the country ethnic tribes. The cultural cuisine is a must taste besides the Ethiopian coffee. Nothing goes wrong in Ethiopia!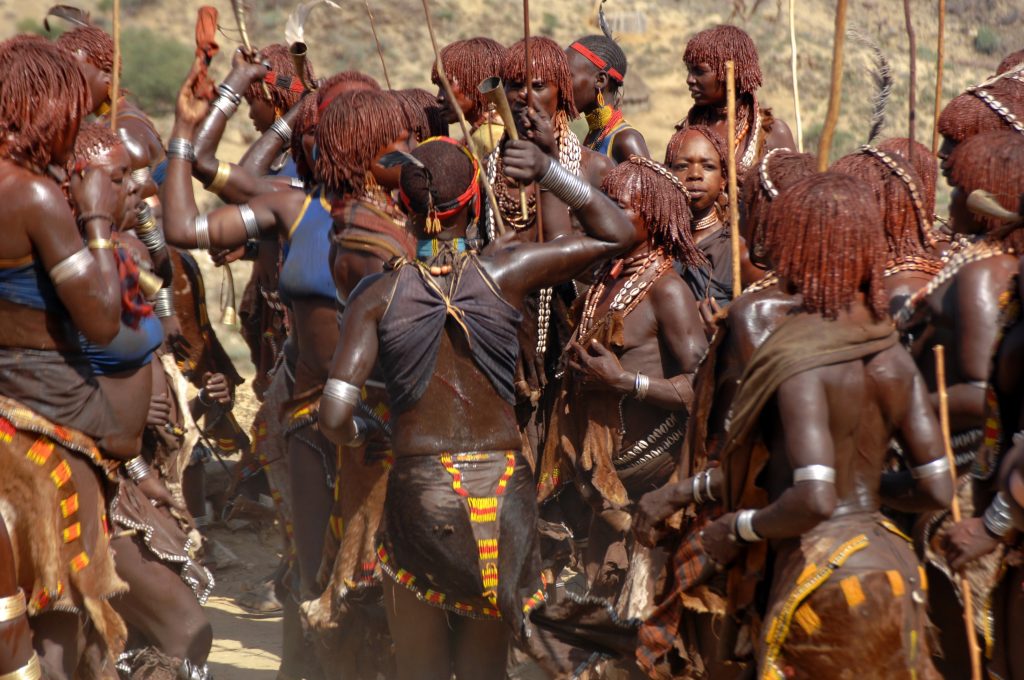 Victoria Falls in Zimbabwe/Zambia
Victoria falls often known by the locals as "The smoke that Thunders" is one of the seven wonders of the world and the sheer power of this massive water plugging into the Zambezi River gorge is speculative to witness. The falls are at the border for both Zambia and Zimbabwe and its one tourism attraction now that Zimbabwe is getting out of their political unrest in the region. Many activities to engage such as bungee jumping, bridge swings, bridge slides, white water rafting, sunset cruise on the Zambezi river. Easy to access Nature wildlife game drives include walking with lions, cultural craft markets and engagement with locals.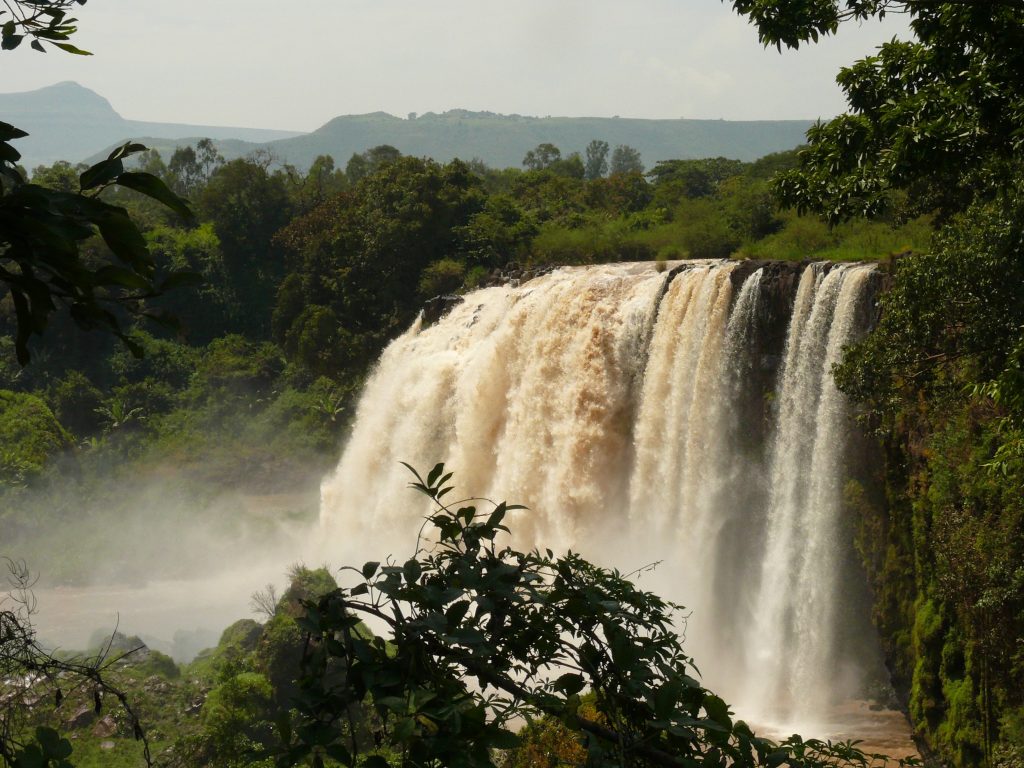 Sossusvlei Desert Dunes & San/Himba tribes Namibia/Botswana
Sossusvlei is the most iconic landscape in Namibia and a must visit destination in Southern Africa. Seeing the red dunes, bleached white pans, skeleton trees of Deadvlei to the Deep Blue sky is just memorable. Great for photography and better when the dunes meet the Pacific Ocean oh my God its breath taking to sigh with the sunset sails by. The unique culture in Namibia shouldn't miss your eyes, the Bantu speaking Ovambo and Herero tribes symbolic of their colorful Victoria dresses, to the Damara minorities and the Nomadic San bushmen.