What Not to miss out on an East African Safari!
"We must go beyond textbooks, go out into the bypaths and untrodden depths of the wilderness and travel and explore and tell the world the glories of our journey." – John Hope Franklin
Africa itself has become the trendy destination for millions of travelers coupled with its less tamed nature wilderness with the slow modernization pace I would assert cutting from the natural terrains and landscapes, nature wildlife, life in the air worth breathing to start alive and water scenery habiting wider species of fauna and flora.
East Africa offers unique travel adventures that you may not sight in any other part of the world in their nature wild habitats. Most visited countries are Uganda, Rwanda, Tanzania and Kenya, and this can be achieved in 12-15 days or more depending on the time factor on your side and its worth it. These four main countries exhibit diversity that will thrill the travelers from landscapes, nature wildlife and people and culture besides pattern of urban and rural development and progress.
Uganda: Often termed as the "Pearl of Africa" due to its excellent climate, nature wildlife, landscapes and Warm reception of its citizen is truly a must visit destination in East Africa. Uganda tourism industry is mainly drawn by the unique Mountain Gorilla tracking safaris in Bwindi Impenetrable Rain Forest park and Mgahinga national park and the primate treks (Chimpanzees, Golden Monkeys, Colobus monkeys, Baboons, etc) in Kibaale and Queen Elizabeth park besides the nature wild life game safaris adventures in the famous Murchison falls park, Queen Elizabeth park, Kidepo park and Lake Mburo park. Reaching the source of the Nile River in Jinja is memorable to track the journeys taken centuries ago by the re-known great explorer John Speak. Jinja is also a center for water games such as white water rafting, boat cruises, bungee jumping, fishing sports where you must taste the delicacy of lake Victoria (2nd Largest lake in the world) the Tilapia. People and culture is worth checking out with various museums preserving heritage archives and the religious tours of christian shrines in Namugongo. If your young enough to hold longer in the night then checking the life style of Kampala city would be more thrilling than rushing to sleep off.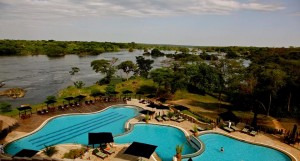 Rwanda: Right from the shadows of the inhuman witnessed Genocide of 1994 but Rwanda has picked itself and moved on. Looking at the level of infrastructure development in Kigali city leaves you wondering how they have managed to achieve it compared to neighboring countries that have had a slow pace but credit to its leadership and curbing of corruption is their key to success and resource use efficiency. Mountain Gorilla's and primate treks are the key tourism attractions in Rwanda besides their hospitality industry and visiting Volcanoes National Park and Virunga park is just unbelievable. Note Mountain Gorilla tracking in the nature wild can only be realized in Rwanda, Uganda and DR Congo thick mountain rain forest parks. Rwanda Genocide stories are a must to checkout what really happened to borrow a leaf for future generations not only in Rwanda and Africa but world over. Various Genocide museums are available to visit but if time bound then visit the Kigali Genocide museum. Foreign investments in tourism hospitality industry can be felt with diversity of Luxury, mid-range, Budget and backpacker accommodation facilities to ensure all travelers feel at home away from home coupled with a vibrant organized transport industry for your safety. Visiting Lake Kivu can span your thinking on how stability may span development because by looking across in DR Congo the Eyes never lie! If you're a fan of water games then chilling at Lake Kivu is worth the time, other primate treks happen in Nyungwe rain forest park with canopy walks for clear vintage view as you watch the chimpanzee's, monkeys (rare Golden & Colobus Monkeys), Birds or opt to visit the Akagera national park for a nature wildlife game safari expedition. Being a relatively small country, its easy to traverse from one tourism attraction site to another easily in a short span of time for rush hour travelers.
Tanzania: Famous for the Serengeti national park Great migration for millions of wildebeest and zebras' exhibiting wildlife survival for the fittest but Tanzania safaris offers diversity to travelers right from the coastal Zanzibar island and Dar es salaam to the inland wilderness main preferred destinations of Serengeti plains, Tarangire park, Lake Manyara and Ruaha national parks. Tanzania is such a large country and for travelers with limited time, its advisable to plan in order to enjoy your safari. Each park has its own uniqueness worth exploring. While in the Serengeti plains National park make it a must to visit the Ngorongoro craters and the Olduvai Gorge the archeological site referred to as the center for Human origin. You will need a very good safari tour car to enjoy your rides in Tanzania and you can sum it off with the coastal beach relaxation in either Dar es salaam or Zanzibar island. Mt Kilimanjaro is one famous destination for Hiking lovers to try this highest altitude mountain in East Africa. Spend a night in Stone town on the Zanzibar Island before heading to the cool beach resorts, its just an amazing town with lots of history for those keen on people and culture heritage with ancient slave trade chambers and sultans palaces and museums.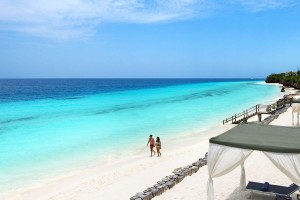 Kenya: The land for the long distance runners is what rings in many travelers minds when we talk about Kenya as observed at various international athletics games where they do scoup a number of medals but you can challenge them on short distance runs anyway, though Kenya is one rich destination due to its Kenya safaris touch. The Masai Mara is another famous word attributed to Kenya wildlife coupled with the Great wildebeest migration across the Mara river and all these happening in the Masai land with a unique culture worth exploring and buying some of their crafts for take home. Numerous investments in accommodation and hospitality industry has helped market Kenya as one key destination in the region not to miss out on an African tour. Coastal beaches in Mombasa, Malindi offer you the cool off as you watch the ocean waves trend while enjoying coconut and sea delicacies besides the life thrilling night life  in these towns. Those constrained by time can visit the Nairobi National park just neighboring the Jomo Kenyatta International airport. Other popular attractions include Amboseli National Park and Lake Nakuru, Hell's Gate National Park,Tsavo East & West and Hikers can tryout the Mt. Kenya. Make sure you taste the local delicacy of "Nyama Choma".