Thinking of December Holiday getaway, Uganda is the Preferred Destination
No need to still stay home during Christmas and New Year yet there is a lot to see and discover in the pearl of Africa with friends and family. Dream enjoying your Christmas in the wilderness & Beach islands of Lake Victoria a lovely getaway which will entertain you throughout your holiday. As we approach December, people start shopping and others travel to their home area. The city is left empty as they all go for a holiday. The Season attracts hundreds of tourists who like the cool weather and the rich diversity of attractions in every corner of the country- keeping you happy, occupied and socked in the nature beauty of the Country side. It's one country with a lot to do and makes feel way from home.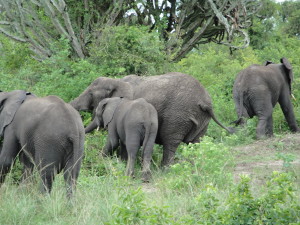 Why not take on the main travel adventure for Uganda –Gorilla tracking to Bwindi forest, view wildlife in Queen Elizabeth, Murchison falls, Lake Mburo national park or do the chimpanzee trek in kibaale forest or Kyambura gorge. If you love relaxing Lake Bunyonyi islands is a place to be for complete leisure and fan. Uganda lodges & hotels are excellent ranging from budget, moderate and luxury depending on your choice. Services and facilities are standard; the staff are too responsive to make you feel a royal.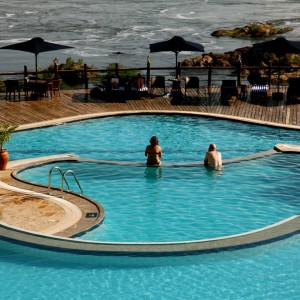 Arranging a Christmas holiday in Uganda is not something you will have planned last minute because being a high season accommodation facilities fill up, major adventures are always full booked so it's good to at least book in advance to avoid missing out your favorite. Besides lodges are expensive with no room available due to high demand arising from the high level of tourist arrivals to the country. It's good to plan a month in advance leaving room for changes and adjustments just in case of any shortage.
Rest and relaxation are always the order of every day in every part of the country. But you can also get out and feel the holiday spirit at venues around the towns like Kampala and Jinja for city venues preference than the wild upcountry side. In the wild; animals, trees, birds sing Christmas carols and all accommodations in parks make your stay colorful by organizing candle light dinners, giving out gifts to guests and also preparing special meals to their guest
My Favourite day of the year was the day we tracked Gorillas in the Bwindi jungle forest on Christmas day as others were busy singing with Father Christmas, we were entertained by the silver back Gorilla in the forest as it accepted to spend some good time with us on such a special day.
But ultimately the best part of the holiday season in Uganda is that you're in Uganda the same pearl of Africa year round where you can see the Big Five, view several primates, track mountain gorillas and also relax on a beach chair at Ssesse Island with sand & fishing as a gift . It's sun, fun and smiles for everyone. Come witness Christmas in style in the most hospitable country in Africa.