Recommended Travel Destinations for Uganda Safaris
The Magical safari paradise in Africa Uganda famously know as the pearl of Africa caters for all types of tour holidays including honeymoon trip, wildlife, family gateways, hiking safaris, mountain climbing tours, Nile adventure (white water rafting, Bungee jumping, boat rides & cruise, sunset cruise, and fishing), chimpanzee & Gorilla tracking, birding safaris, cultural tours and city tours. Undertaking a Ugandan Safari is a rare outstanding experience because no movie can ever recreate a real African touch experience. The tours prices favor travelers of all budgets including Back Packers, Moderate budget tourists plus luxury travelers. The country's accommodation facilities are designed for the globe market starting from food, lodges, camps, hotels, restaurants & bars which makes it one of the favorite destinations in Africa.
Uganda also has fairly good roads which enable travelers to access all the tourist destinations all over the country. The weather is mostly tropical with temperate zones such as the Rain forest Mountains with safari tours running all throughout the year calendar. Visit Uganda, enjoy as you explore the countries beautiful tourist attractions in Western, Eastern, Southern and Northern regions. Below are a must spot to include during your visit;
Bwindi Impenetrable National Park
The trek to visit the mountain gorillas is the most awesome encounter in Uganda almost all tour holidays include gorilla tracking as a main highlight. You can now track Gorillas from any of the 12 available gorilla families for trackers every day within the three sectors of the park; Buhoma (northerly side), Ruhija (eastern side), Nhsongi & (southern side). Each sector has a briefing point a so you just need to sleep close to your briefing point a night before the trek. Book your gorilla permit in advance to avoid last minute inconveniences. Get to the park by either road or air and sleep in a lodge/camp of your budget among the many available for each sector. Ask for more details from your travel expert and all will be just as planned. While In Bwindi Forest you can also explore village walk trails and dig deep about the locals and the Ugandan culture, relax on a boat ride at Lake Mutanda or swim in a crater lake among others.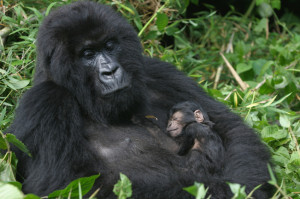 The River Nile Source in Jinja
Uganda is blessed with the longest river in the World with its source in Jinja Town one of the oldest industrial hub in East Africa. Experience what John Speke witness as the first Foreign explore to locate the source of the Nile by taking a boat ride to the actual spot just 10minutes from the River Bank. If you a fun of water activities, then Jinja is the best place to visit and be part of the Nile activities like White water Rafting, Sunset boat cruise, Bungee jumping, community walks and visits to different places and craft markets. Rafting requires some fear fighting nerves but it's fun though you will be informed on some rough spots to decide how far you can go such as Itanda falls. The rafting guides help you throughout and are at your rescue in case it becomes difficult to slide through. A visit to the mabira forest, sezibwa falls a born twin lake by a woman on your way back after spending some good time on the Nile waters in Africa would make your day.
Queen Elizabeth National park
Do you love wildlife? Have you ever imagined standing close to lions, elephant, leopard, buffaloes among others, this is the best wildlife park in Uganda and guests to this park view wildlife both in the morning and late evening? A drive to this park from Kampala Uganda's capital is only five hours arriving in good time for either a boat cruise or an evening game drive.
The park has incredible wildlife & you can see hundreds of elephants, hippopotamus, and crocodile. Leopard though rarely spotted due to their nocturnal character, lions, elephants, kobs, topis, Buffalos to mention but a few. The afternoon boat cruise on the Kazinga Chanel is amazing as you spot animals cooling off and other aquatic fauna. After, we went south to Ishasha to see the climbing lions an amazing experience to see lions play with little ones up in tree branches, this fascinated me because I used to think that if I ever encountered a lion along the way then the best option would be to climb a tree but now am rethinking of what will be my new survival strategy if it ever happens. Don't forget to track chimpanzees in kyambura gorge or kalinzu an activity which starts at 8.00am and also 2.00pm but starts by briefing from the park head ranger guides as that of gorilla tracking in Bwindi forest.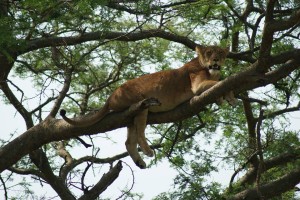 Murchison falls National park
Murchison Falls National Park is just four hours from Kampala city with diversity to make your trip worth the decision. It's a great park, everywhere you turn, there is a fantastic view of so many different animals moving around the Savannah lands including the Giraffe, lions, elephants, topis, buffalos and many others. Some people say Murchison falls looks just same with Queen Elizabeth national park but all are different and unique in one way or the other. The hike up to the top of the falls is defiantly recommended to every guest no need to be fit. The cool water of the world's powerful falls cover the surrounding heat making you socked in the cool winds as you listen to the water sounds which drive away all the thoughts of life struggles and hassles. Where else can you find abundant and varied wildlife!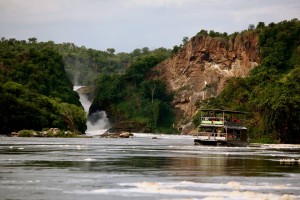 Other places to visit wihile in Uganda include; Sipi falls on Mt Elgon in eastern Uganda, Kibaale forest national park for the Bird lovers and primate tracking, Lake Bunyonyi islands, Rwenzori mountains for hiking, Ngamba Island Chimpanzee sanctuary, Ssese Island, Entebbe botanical gardens, Entebbe Zoo, Lake Mburo national park, Igongo cultural centre, Batwa trail, Mgahinga national park, Itanda falls, Lake Victoria, Kazinga channel, Bigodi wetlands, among others. Bringing the right clothing for your trip is important and depending on the Uganda tourism destination, what to pack include footwear comfortable walking shoes), Insect replant, Camera, long sleeved shirts or t-shirt, Rain Jacket, warm sweater, swim suits, shots and open top wears , sun cream, sunglasses, binoculars, hats, etc. For more information about what to park please contact your travel planner on ground to advice.