WHY EAST AFRICA JUNGLES ARE THE PRIMATE TREKKING BUCKET LIST DESTINATION
The western Albertine Rift Valley stretches on the borders of Uganda, Rwanda and DR Congo and this has the oldest thick jungle forests in Africa and it's a habitat for a wide range of primates especially the famous giant Mountain Gorillas, Chimpanzees, Golden monkeys, white colubus Monkeys and many other primates and over 350 species of birds. Note that its only in the Albertine rift valley jungles where you can trek the Giant Mountain Gorillas in the world in their nature habitats and the experience is breath taking and memorable to carry home for a life time. According to the Reuters News the Gorilla population now stands at 1004 in the Albertine rift valley jungle forests according to the 2018 census estimates.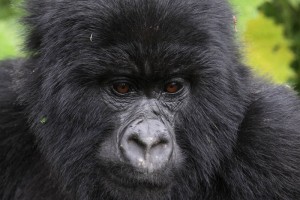 Uganda main primate trekking parks include Bwindi Impenetrable Rain forest park, Mgahinga Forest park, Kibaale Forest park and Queen Elizabeth Forest reserve parks of Kalinzu and Kyambura. These constitute the western Uganda circuit  and its most desired since you can blend the Primates and the nature wildlife game drive in Queen Elizabeth park with ease. Bwindi Jungle and Mgahinga famous for the giant Mountain Gorillas Apes and Bird species besides the flora diversity, then Kibaale, Kalinzu and Kyambura famous for the chimpanzee treks and monkey species diversity and Queen Elizabeth for the Big Five game sighting not forgetting the Ishasha sector of the park famous for the Tree Climbing Lions.
Rwanda Volcanoes National park is famous for the Giant mountain Gorillas and the golden monkey treks besides the Bisoke crater lake hikes often preferred by the mountaineer lovers, and Nyungwe Forest park common for its Chimpanzee and white colubus monkey treks besides birding and high canopy walks to test your height adrenaline guts.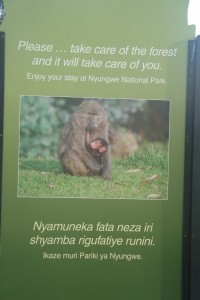 DR Congo most know for its civil wars and militant activities but the famous Virunga Forest park  Giant mountain Gorillas are the big attraction besides the Nyamirango active volcano hikes. This offers the positive side of DR Congo and your visit will contribute to the conservation of these parks and enhance the livelihood of people around these areas.
Investments have been made in the hotels/lodges/cottages to ensure your stay is comfortable within or at the outskirts of the parks to cater for all traveler categories i.e; luxury, budget and backpackers alike. People and culture is another tourism experience you wouldn't want to miss in these parks, just ask your safari planner or handler to embrace them in your travel plans atleast for an extra day.