Uganda Ranks Top in Culture Spots in Africa
Uganda is one of the most beautiful countries in the world a land of people immersed in excellent culture and tradition. With ancient cultural strings, the Uganda people have a rich history to share with the world & interestingly kept their nomadic lifestyle for ages until present. Like many ancestral African tribes the Uganda people believe in more than one God with several religious beliefs and cultural traditions. Among the thirty plus tribes and languages belonging to five distinct linguistic groups, each tribe understands culture in a very different aspect though some culture norms of a few tribes look alike especially that of Buganda kingdom and Busoga kingdom & Bunyoro kingdom.
The Batwa and Pygmies famously known as the people of the forest are the people who have completely failed to adopt to modernity in one way and remained in there ancient lifestyle-still stay in isolated forest areas. However, the group showcases the True ancient Africans in Uganda and giving them a visit will make you get the inner touch and more love for the African Culture. However the most important culture figure heads of the modern day are the bantu speaking people kingdoms of the Buganda, Banyoro, Basoga, Toro, Ankole, Teso. Many cultural sites have been reserved and respected since from 1990s as cultural tourist sites providing amazing cultural tour experience to tourists who visit Uganda for cultural purposes.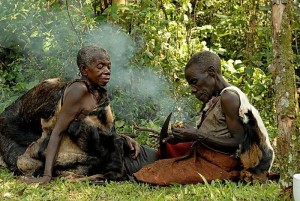 Many cultural sites have been reserved for future generations ,the Kasubi Tombs an impressive burial ground of the three kings, Nagalabi a coronation ground for all Buganda kings, Kabaka's place Mengo, Cultural islands of Ssese, Busiro burial grounds for the grand grand parents of the Buganda kingdom, National museum, Kampala National theatre- a place to enjoy cultural entertainments mention but a few. Other Cultural sites include the Namugongo shrines, the Bahai temple etc.
The Karamonjongs tribe also boost the Uganda culture in the northern region through their traditional pastoralists whose lifestyle and culture is resembles the famous Masai of Kenya with a similar dress code and cattle loving spirit.Among the many tribes in Uganda the Bakonjo at the foot hills of mountain Rwenzori with wonderful hunting shrine dedicated to one spirit play a great culture role with a lot of cultural celebrations and events to showcase to the world evidenced their daily way of life. Even Rwenzori mountain climbing tourists have to respect the Mountain spirit in order to have a successful mountain climbing adventure.
With traditions that back date thousands of years, the Ugandan people of Bagisu known as the people of Mount Elgon rejoice and renew their cultural traditions every day keeping it trendy and respected. There colorful Imbalu ceremony which some people call circumcision of the Gisu people is considered as the best cultural entertaining initiations which unit hundreds no matter where you come from. The sound of the drums can make you forget to take a right direction and instead follow the other Gisu congregation.You may not visit Uganda today or tomorrow but Mbale is a palace to be for great culture fun. While here Sipi falls is found within the locality. Love Uganda, its people culture and they will always do same form generation to generation.
Besides the cultural diversity in Uganda, Travelers can also enjoy safari adventures to track the endangered Mountain Gorillas in Bwindi impenetrable Rain Forest and Mgahinga parks, Chimpanzee treks in the same rain forests and other game reserves and other primates, watch the Big Five listing in their nature wild habitat as you also witness survival for the fittest events as various wild animals fight to survival long in the Uganda National Parks of Murchison falls, Queen Elizabeth, Kidepo, Lake Mburo, Mountain Elgon, Semuliki and other attractions in our cities and towns.