Spicing Up Your Backpacking Africa Travels
The New trend is spend less but see it all and backpacking has evolved to be trendy for the young generation era of late. However, traveling to places unknown before and following recommendations can be trick but calls for brave hearts and instincts to get it right and spot-on. With too much uncertainties, most opt to travel in groups than sole traveler. Have done it before but am always more comfortable in territories I have traversed before because I know in and out on aspects of service providers and where to get what at any given time and it makes me feel safe.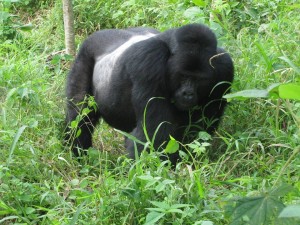 But as the industry becomes much more competitive, strategic interventions are helping to attract more low budget and backpackers along and its value for money and more fun en route. No more worries about uncertainty, language barriers and safety because we now encourage travelers who wont be in position to have a car with them from on-start of their safari throughout the trip and this is by taking along a local guide at a small extra cost. As long as your flexible with a mix of public transport (bus coaches/Taxi) during the safari and utilizing special cars where necessary then your costs will go down tremendously.
Try our 6-8 Day Gorilla Tracking, Chimpanzee Trekking and Nature wildlife Safari Uganda/Rwanda on Low budget/backpacking and you wont be disappointed traversing Uganda and Rwanda and seeing it all. Local guide ensures all the coordination is right and spot-on and knows all details of the destinations and service providers, safe passages, hangout joints, recommendations on dine out spots and are very informative on various events in the industry.