AFRICA TRAVEL TRENDING BUCKET LIST DESTINATIONS MUST!
Africa travel is often a blurred picture for most travels due to less information about the continent but with great diversity of life changing adventures and encounters that once explored tends to change your perception and life in general.Globalization and the internet has drastically changed and expanded the knowledge gap that existed and isolated many nations and with social media at play makes all neighbors to be aware whats happening next door or border.
Depending on the time available for your holiday/vacation besides interest at Heart, Africa offers a blend of safari adventures cutting from Primates (Mountain Gorilla, Chimpanzees, Monkeys etc) in the Thick jungle untamed nature forests in the Albertine region, to the great Savannah plains of Africa where the Big Five and other nature wildlife game can be sighted as survival for the fittest takes its tale on the slow ones to the Unique people and Culture spanning from the still conservative tribes and heritage ancient monuments and museums to vacation coastal beaches and resorts. Among the destinations not to Miss include:
Africa primate safaris Destinations:
The Unique Giant ape the mountain Gorillas and the chimpanzees and easily sighted in the Thick Jungles forest of the Albertine region of Bwindi and Mgahinga National Parks in Uganda, Volcanoes and Nyungwe Forest parks in Rwanda and Virunga National park of DR Congo in their nature habitats and they are life memorable encounters. Conservation efforts are run along with local communities to protect and preserve the endangered species and build their populations in general. The same Albertine region forests is also home to a diversity of bird species with over 500 species spotted in the region besides other mammals like white colubus and Golden monkeys besides others. These primates share almost 98% similar DNA with us humans and are seen to exhibit behavior characteristics like we do in aspects of family cohesion, hierarchy and father/mother roles. Primate safaris are a must Bucket List for any Africa travel.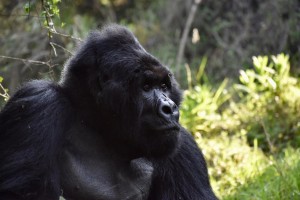 Nature Wildlife Game safari in Africa:
This is where Africa Travel sounds more when we talk about dancing with the Elephants and Running along with the cheetahs. Indeed Africa will thrill your encounter and heart beat as you see what survival for the fittest means, sometimes you may shade tears because your so helpless to intervene to save a wild life when another ones survival depends on that meal. From the Big herds of elephants and aggressive Buffalo to the dangerous predators the Lions, Leopards, cheetahs to the large herds of antelopes, giraffe, Hippos, Rhinos, Crocodiles, snakes etc. Main destinations include; Murchison Falls & Queen Elizabeth National Parks in Uganda, Masai Mara game reserves in Kenya, Serengeti National park in Tanzania, Etosha National Park in Namibia, Chobe National Park in Botswana. Here all game sighting is amazing and breath taking in these game parks and some countries have made life easier for foreign travelers by issuing Tourist visas which enable border crossing at discounted rates like the East African Tourist 3 months Visa.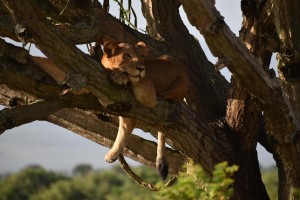 People and Culture Africa Life changing Destination:
If you're a traveler and fail to connect with people at your destination then your missing something big. Animals don't talk as we wish they would but Humans have some much to tell that will leave you feeling you have known it all that's why I often take time to mingle in this aspect and once in a while live like the locals to feel complete. Main destinations where you will feel people and culture at heart include; Ethiopia with the North safari to the main heritage historical sites before connecting to the south Omo valley tribes the Harma, Mursi and Karo tribes abit conservative and isolated but with an amazing unique heritage and cultural traditions, to the Masai tribes of Kenya and Tanzania living along with the wildlife of Masai mara and Serengeti national parks to the Kalahari desert tribes the Himba and San-Bushmen tribes depicting early man survival skills like hunting and lighting the fires besides the manyatta huts. Trust me this encounter often touches the soul of us often elevated in urban cities and gives you a perspective to real
Vacation Coastal Beaches and Resort:
Vacation coastal beaches are breathless and will leave you wanting to stick around much longer coupled with water spot activities like swimming with the Dolphins, whale watching, snorkeling, boat cruises on the various coastline or islands. Main cool off destination include, Zanzibar and Dar es salaam in Tanzania, Mombasa-Malindi and Lamu in Kenya, Seychelles in the Indian Ocean. These give you the best relaxation of a life time before you can connect to your next destination.
Mountain Hiking in Africa
You wont go wrong with Africa Mountain Hikes and they have diversity of spanning vegetation, fauna enroute the rise and at various scales of altitude to cater for every ones energy level. Main destinations include the Great Kilimanjaro with highest peak at 5,895m (19,341ft), Mount Kenya with its highest peak at 5,188m (17,021ft) and Mountain Rwenzori highest peak Magherita 5,109m (16,763ft) and diversity of summits to suite your energy levels and great glacier.
Desert Calling:
Well as the Sahara desert in Northern Africa is the largest on the continent but there is more activity and diversity outlook to people and culture besides nature game wildlife in the south in the great Kalahari desert. the eyes will appreciate the dunes and they glad to touch the ocean and the view is spectacular. meet the tribes surviving the hot desert the San bushmen, the Himba typical with their hair style dreads and beauty and then the game as survival for the fittest takes toll especially in the long drought seasons when water is very scarce and some demise to another life as vultures celebrate easy access to food. Its a beautiful wild Africa and epic encounter to witness in a life time.